Instructional Timeline

When making tea, I visualize it as a timeline. Each type of tea takes a specific amount of time to make, along with different water temperatures and treatments to make the perfect cup of tea.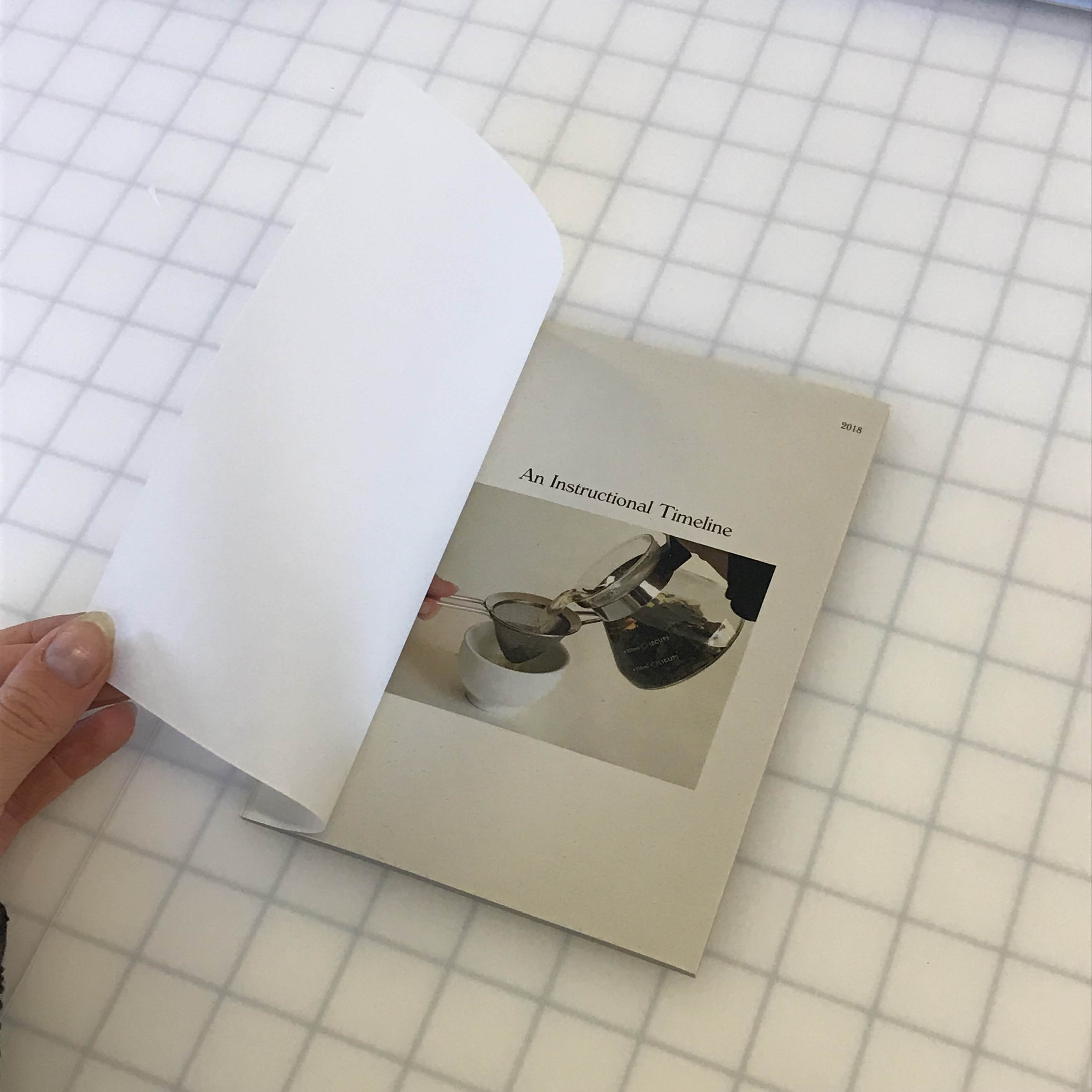 When working with tea, I visualize it in increments of time, following each step until complete. Although it is a rather short process, usually no longer than 6 minutes, I feel that it makes for a great visual and instructional timeline. Especially for those who want to learn.
This book could live in a home, a shop or in your pocket. I chose to print the majority of this book in black & white on newsprint because I wanted the book to feel accessible to everyone.
Tea has many benefits for your body and I think a small, lightweight book is a nice way to convey that. I chose to use velum for the cover as well as some accent pages because it gave the book a nice touch.